I was watching jerma985 on twitch and he was playing random
games and shit. This thing Stupid Invaders for the dreamcast comes on
And im like oh jesus i recognise this its the characters from that kids cartoon
Space Goofs that i tried watching one time but it was just kinda boring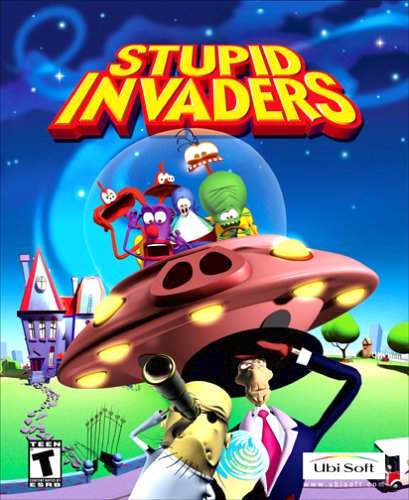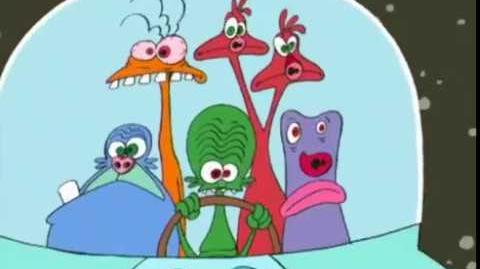 ^these things
Then he gets stopped at this error screen and goes on a
rant about being scammed buying a used game its pretty funny lol
but then im sitting here having had this concept introduced to me and just as swiftly taken away

1. why is there even a game for such an obscure thing
2. i dont even know how it plays or what the genre of game here is
3. why did they call it something different from the show anyway??
4. and on the fucking dreamcast????hello??
with so many questions and sense that it might have artistic merit to it, i start 2 watch a longplay
it starts off with the characters talking to eachother.
Im like, wow! Maurice Lamarche and Charlie Adler are among the main cast
i guess its also like that in the cartoon probably but i dont remember.
wow the villain is kind of genuinely scary looking
everything is fine until suddenly there is a quip about the green alien
(named Candy Caramella) wanting to see a sex change surgeon?????
THE GAME HASNT EVEN STARTED YET AND UR THROWING THIS AT ME MAN!!!
im kind of scared now but that of course just serves to drive me into deeper interest